If you need to relocate your staff, let us deal with the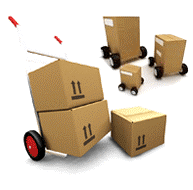 whole process. After your client / staff-member has packed up (or been packed up by us), we will transport their items, boxes and even furniture, to their new location.
We can adjust desks, replace pedestal keys or change locks, and even allow for specialist fittings like gas, vacuum or water supplies if necessary.
We can offer you the complete relocation package! So, from a few boxes across the corridor to a location across country, give Commercial & Industrial Services a call